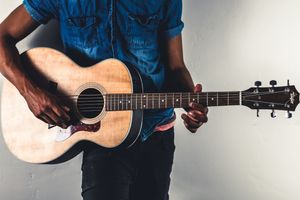 Utah State Fiddle Contest
We are excited to announce that the Utah State Instrument Championships and The Utah State Fiddle Contest will be conducting their contesting together at TedFest aka Wasatch Mountain Music Festival this year.  
                                                         UTAH STATE Fiddle Contest:    July 15 2023 
 Sponsored By:  
• Utah Old Time Fiddle & Country Music Association 
• Vibrant America & the Wasatch Mountain Music Festival 
• Hotel Park City 
Over $1,500 in prize money. Winners of the Championship division will receive $350 in prize money, two festival passes,  plus a spot- light on the Main Stage Saturday. 
Contest Date: Saturday, July 15, 2023 at 9:00 am – noon. Registration open at 8:00 am.    
 Entrance Fee: $15 for age divisions -   $ 20 for the Open Fiddle  .Registration at the Workshop Stage.              Fans are FREE but may if desired, purchase tickets for the festival at the gate.     
                                                                                                                                                                                                                                                 Fiddle Divisions and Prize Money: 
Small Fry (8 and under)         1st  -  $60     /   2nd  -  $40     /    3rd  -  $30 
Jr. Junior (9 to 13)                  1st  -  $80     /   2nd  -  $60     /    3rd  -  $40 
Junior (14 to 17)                     1st  -  $100   /   2nd  -  $80     /    3rd  -  $60 
Young Adult (18 to 39)            1st  -  $150   /   2nd  -  $100   /    3rd  - $75 
Adult (49 & up)                       1st  -  $150   /   2nd  -  $100   /    3rd  - $75 
Champion Open (Any age)     1st  -  $200   /   2nd  -  $100   /    3rd  - $75 
Contest Rules: 
• You have 4 minutes to play a hoedown, waltz, tune of choice (which cannot be a hoedown or a waltz) 10 points deducted for every 10 seconds over time. 10 second grace period. 
• No sheet music on stage. 
• Contestants are allowed up to 3 acoustic accompanists on stage. Guitar accompanists will be available. 
• Judging is blind. Contestants are judged on style, tone, intonation, clarity, rhythm, danceability 
• No sheet music on stage. 
• Contestants are allowed up to 3 acoustic accompanists on stage. Guitar accompanists will be available. 
• Judging is blind. Contestants are judged on style, tone, intonation, clarity, rhythm, danceability 
         All Registration Proceeds go to Horses of Many Colors (non-profit for Cancer families in Heber Valley)